QUESTIONS
P.O. Box 631 Station A
Toronto, ON, M1K 5E9
?
Pickering Learning Site
Pickering Learning Site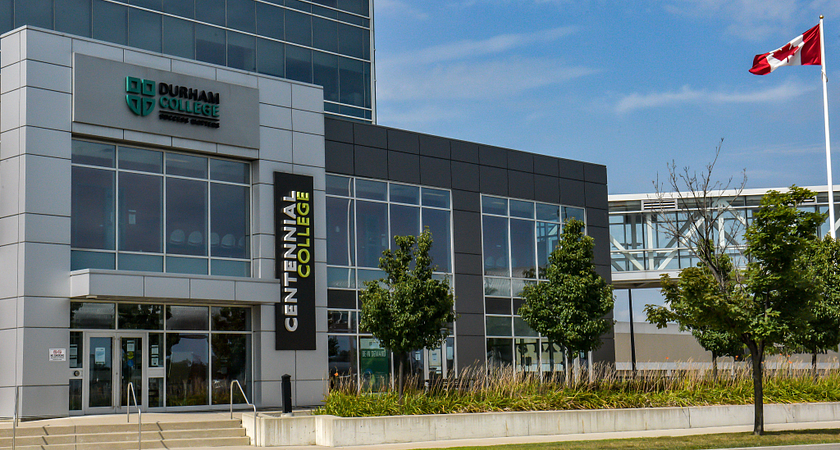 Turn your diploma or degree into a career!
Centennial College offers selected post-graduate programs at our Pickering Learning Site that are career-focused. These are programs for those who hold a degree or diploma but are looking to augment their credentials with a career-focused program. Time to complete is 8 to 12 months. The Pickering Learning Site is a great location for students looking to enroll in the following programs (first-semester start):
Pickering Learning Site
1340 Pickering Pkwy., Unit 102, Pickering, ON L1V 1W2
905-831-6077
Map and Directions
Why choose the Pickering Learning Site?
Expert faculty and programming informed by industry professionals
Career-focused programs
Condensed schedules – you can choose to work and study at the same time
Modern classrooms and facilities
Drop-in student lounge
Dedicated practice rooms and workspaces
Next to the Pickering Town Centre and local restaurants
Close to Highway 401 and the Pickering GO Station
On-site security and support staff
Small, intimate class sizes
Free parking
Please see the Pickering Learning Site Orientation Kit for more information.